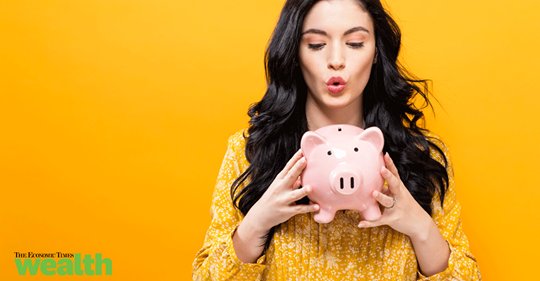 There is only one thing in this world that women don't tend to manage and that is money. The reasons are well known: lack of knowledge and confidence. While parents want daughters to be educated and independent, they still urge them to learn how to cook and manage the house but do not teach them the importance of money management. In fact, in most households, money matters are not discussed in front of children and women and those who talk about finances are branded as "money minded".
Further, spouses believe that the wives do not understand finance and hence do not involve the women in long-term financial planning. Financial advisors, media and most external influencers also put off women with their stereotypical approach. Women, on their part, have to juggle between their work and household duties. Even with all the equal partnership, it is still women who are responsible for child-rearing, taking them for classes, ensuring all the meals are prepared on time and to the liking of all the family members, managing house help to ensure the house is cleaned properly and taking care of family's health and exercise. In all this, women find it easier to handover one responsibly to their spouse to manage and that is money management.
But women need to be in charge of their finances simply for one reason – to live life on their terms. Apart from having financial security, every woman has a bucket list, which could be travel, experiences and activities that they want to do. Being in control of your money would be a sure-shot way of completing your bucket list.
So are you ready to take a money challenge that will make managing money easier and help to build smart money habits for life, so that you can focus on your bucket list?
Here is what you need to do:
1) Believe in yourself: As an advisor with over two decades of experience, I can tell you men don't know better and are as bad or as good as you in managing money. So start by believing that you can do it, as you can do everything else in life. If your money is currently being managed by your spouse or parent, you should have a chat with them about wanting to learn managing finances, for your own good and seek their moral support in the same.
2) Read up: Unless you read up, you will always be put off by the jargons and financial terminology. As Barrack Obama said, "Reading is important. If you read, then the whole world opens up to you". Try to follow personal finance columns in print and digital media on a regular basis. You can also take a financial planning course.
3) Break some habits:
 Can you have a budget for your discretionary spending every month? It is difficult but needs to be done. It's like limiting fatty foods in your diet as you want to be healthy. Track your expenses for a few months and see where you can cut down. Putting away credit cards would certainly ensure that you are being mindful of your purchases.
4) Make some investments on your own: Knowledge is of no value unless you put it in practice. Start with an SIP in a balanced mutual fund and check out the experience before deciding further investments. Most women find it difficult to do this because of the fear of losing money. Unless you do it yourself, you will never gain the experience. We all make mistakes in other aspects of our life and learn to do better from these mistakes. Hence, you shouldn't feel bad about making some errors in your financial life. 5) Hire a fee-only financial planner: It is important to have a structured financial plan so that your investments tie in with your goals. As an advisor, I so often come across couples who have divergent thoughts on the same financial goal. Most of the time, it is a common goal like retirement or children education, which is being planned but not individual financial goals. A financial planner can draw up a plan based on your needs and aspirations. Men can support their partners in the money challenge by having money conversations and planning money dates. There is so much focus among companions on physical and mental well being but not on financial well being. Share information with your partner about current family finances. Have an honest conversation about how your investments are faring, loans are being repaid and past mistakes made plus plans for the future. Believe in her. If you can trust her to manage everything else in your life and your children's, she can certainly manage money.
Original Source: *Photo credit: Getty Images Source: Article written by Mrin Agarwal in Economic Times on Mar 08, 2019 Original article link: http://www.womensweb.in/articles/how-to-manage-your-investment-portfolio/