FINANCIAL WELLNESS AT CORPORATES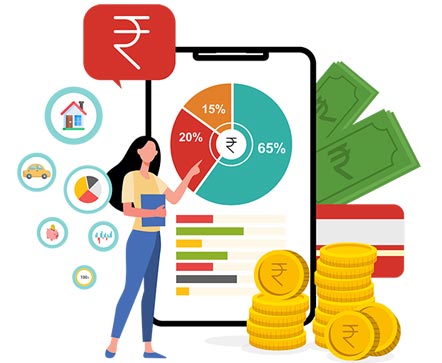 Financial wellness helps
improve bottomline and have a more engaged Workforce
BENEFITS OF FINANCIAL WELLNESS PROGRAMS FOR CORPORATES

DECREASES DISTRACTIONS, INCREASES PRODUCTIVITY AND MAKES WORKERS MORE FOCUSED
Employees financially stressed spend time dealing with these issues and digress from work.

REDUCES ATTRITION AND ABSENTEEISM
Employees are seen switching jobs for minor change in remuneration, mainly due to high lifestyle expenses and excessive borrowings.

EMPLOYEES WANT IT!
Confused about financial matters. Need Unbiased information from an agnostic firm without business interest.

CORPORATE SEEN AS CARING ABOUT
EMPLOYEE WELLNESS
Commitment to a company is driven by nature of benefits offered.

REDUCES HEALTHCARE COSTS
Improves physical and mental health.
Why partnering with us on financial wellness
benefits you and your employees?