'While most of us put in our best efforts towards making money, not many of us know how to make our earnings flourish and fuel our dreams. Financial know-how and intelligent planning is all it takes to transform small savings into big funds.'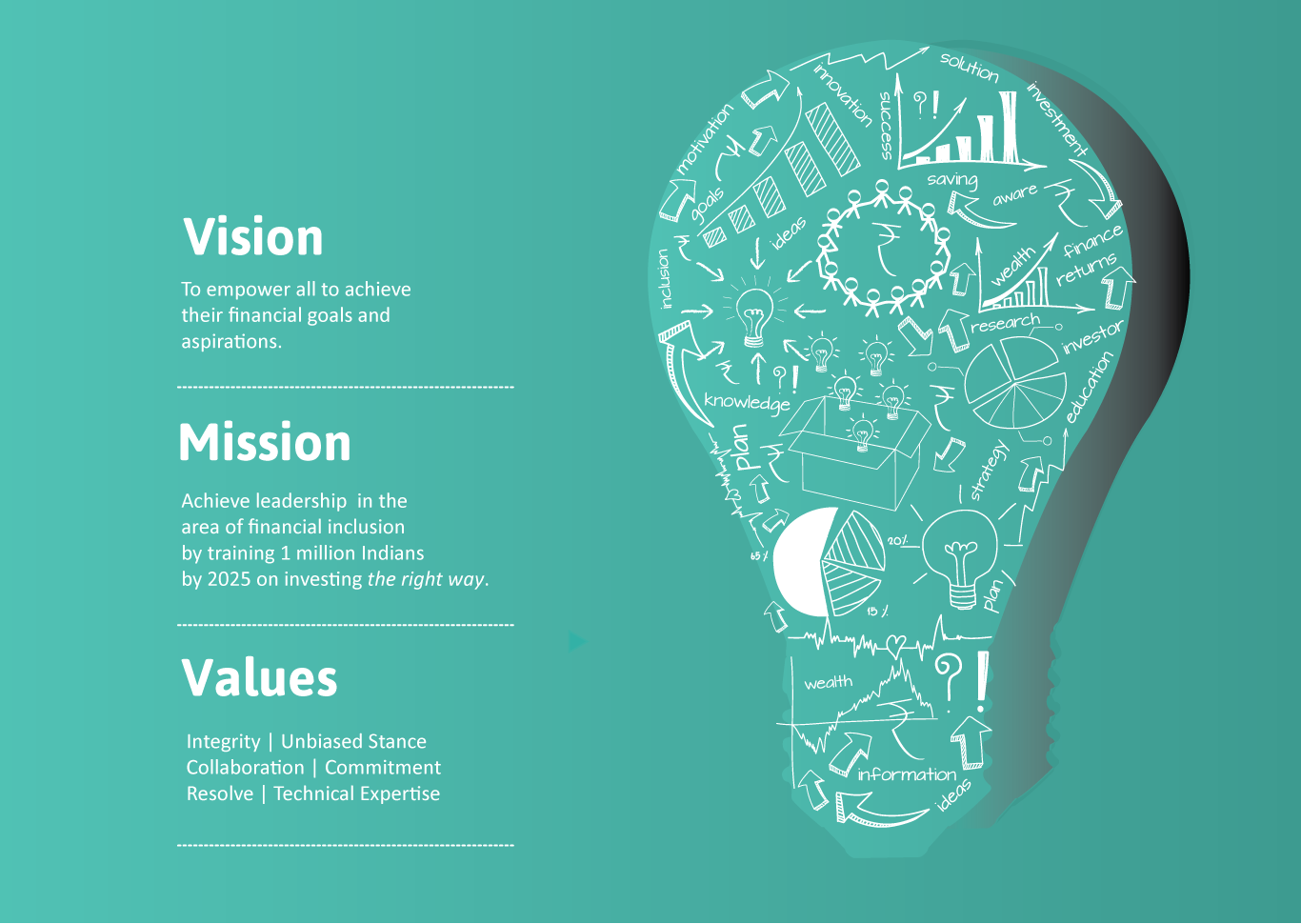 Our Story
Finsafe is a finance education organization focused on training people with strategies to handle their money with focus on goals, growth and safety. Finsafe's vision is to transform 1 million people into intelligent investors by 2025. Together, we can usher in a new era of wealth-building for the nation.
Founded by industry experts with decades of experience in Banking, Financial Services, Wealth-Management and Investment Planning, Finsafe provides robust insights to anyone trying to do more with their money. Finsafe takes pride in being the first of its kind of company in India – providing comprehensive education on personal money management and reaching out across India by leveraging e-learning technologies.
Our journey began as Womantra – an organization focused on training women in matters of intelligent money-management. We took on the challenge of changing mindsets about gender roles in matters of finance. Women can manage long-term finances with the same ease that they demonstrate with household budgets, the only gap is that of awareness.
In the last 2.5 years, Womantra's team has conducted in-person trainings for more than 12000 people employed with 60 corporates across India, with special emphasis on women. This experience pointed out a worrying trend – most working young in India have little or no understanding of the basics of financial investment, making them vulnerable to wrong advice or uninformed decisions. Trending lifestyles, coupled with ignorance, lead to scenarios where people are unlikely to meet their life goals due to mismanaged finances.
Finsafe was created to fill in the vacuum that exists in place of financial awareness. In-person trainings have limited scope in covering the length and breadth of India. Navigating past this roadblock, Finsafe came up with the e-learning modules FinSmart & FinStart which have the power of engaging unlimited number of wealth-aspirants through the world-web.
The key objectives of Finsafe are to provide a scalable learning solution and a Knowledge Center to enable continuous learning in personal wealth management.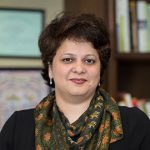 Mrin has more than 20 years of experience in wealth management and has worked with Citibank, Deutsche Bank and Birla Sunlife. She has extensive experience in investment advisory and banking, debt and stock markets. Mrin was an Independent Investment Advisor, managing a multi-family office for exceptionally high net worth clients, prior to starting Finsafe, a finance education organization.
Mrin is also the co-founder of Womantra, a financial awareness program for women, professionals or otherwise. Mrin has won the CNBC Grand Jury Prize for work done towards financial education and inclusion in the CNBC financial advisor awards 2015 & 2017. More than 20,000 people have been trained on managing their money better through all the financial education programs including a life skilling program for students.
Mrin has been interviewed by CNBC, ET Now, Radio One and Hubbis and regularly contributes articles to print (including a monthly column in Mint) and online media. Mrin has been a judge on the Zee Business show "Hunt for India's smart investor 2015" an "sensex ka sultan". Mrin has also been the treasurer at FICCI-FLO, Bangalore chapter and is a Sheroes Mentor.
Mrin's relentless passion for financial education is aimed at addressing India's financial literacy gap and transforming the economy through empowering people to make informed choices

Rima Hinduja has been a private banker for the past 15 years with rich experience in wealth management and advisory and has worked with Citibank, Standard Chartered Bank, HSBC and Yes Bank. In the last 2 years, she has been running her own Independent advisory business under Profound Management Pvt. Ltd. (Delhi) and manages a large portfolio for a number of HNI's and corporate's. Rima has cross functional experience in wealth management, investment advisory, portfolio construction, across various market cycles.

Anusha has over a decade of experience in Banking and Mutual Funds sector. She has exceled at various functions like managing operations, customer service and spear-headed sales support and marketing in HDFC Asset Management and e-Serve International Ltd., a subsidiary of Citibank. Her key strength is in customising investment solutions and closing the gap between strategy and execution.