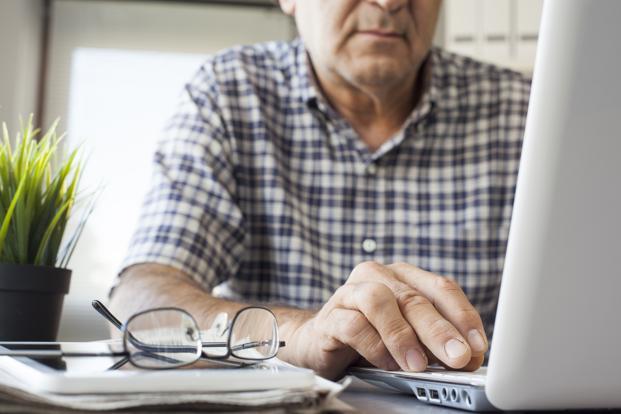 I recently met a woman entrepreneur who said, "I don't need a retirement plan," because she was going to continue working her whole life and she had enough real estate assets to fall back on. As is well-known, in India most individuals still invest in real estate believing that it gives good returns and is a security in bad times. However, what one doesn't realize is that with real estate prices stagnating, rental yields being low and the rentals not growing beyond a point; real estate is really not a good investment. One also misses the point that one may not be able to sell easily, at a desired price, when money is needed.
The only thing certain in business is uncertainty. So if, for whatever reason, she is not able to generate a monthly income, the rental income alone may not be sufficient to meet the expenses and live through old age.
These days I see more and more people not thinking about retirement planning because of a false sense of financial security.
Retirement is just not what it used to be in the 1980s or 1990s, when people could easily retire at the age of 60 with a good pension due to high interest rates and good health, which would allow them to lead their lives the way they wanted to. Also, it was assumed that adult children would take care of parents.
Things have changed a lot since then. People are no longer in secure jobs, which keep them employed till the age of 60. More and more organizations are letting go of older employees and replacing them with younger people at a lower cost. Most of these older people find it difficult to find equivalent roles, and they don't have an alternate career plan. Despite this environment, very few individuals actually have a financial plan in place for retirement. The problem is further compounded by growing aspirations and lifestyles. With couples having children late, they are getting into old age with huge financial responsibilities. Long-term savings that were kept for retirement, say, Employees' Provident Fund (EPF), are being used to fund large expenses such as children's education. With increasing life expectancy, and job insecurity, the failure to plan for retirement is a recipe for disaster. Not to mention the stress individuals will face if they have to live in a way they are not accustomed to or have to depend on someone.
In the earlier days, saving in a provident fund was thought to be enough for the golden years. But these days, I meet people who actually lament the fact that they get lesser cash in hand because of these mandatory deductions. Many even use their EPF money to fund a house.
Most people are thinking of today and prioritizing immediate needs over long-term savings. This has also to do with the fact that generation X and the millennials grew up in a simpler environment with little access to lifestyle goods; and now with easy availability of these items, the future planning is put aside. A survey recently found that 27% people contributed less to their long-term savings because of their current expenses on children's education. Also, most people tend to think that because they are earning well, their income will take them through retirement.
That is not the case. Just earning a good income does not assure a comfortable retirement.
Running a financial plan and knowing how much to save and invest early and regularly for retirement is the first step of retirement planning. Here are some of the other things that one can keep in mind:
1. One needs to plan while keeping in mind a retirement age of 50 years because too many people these days say they are burnt out because of working 13-14 hours a day and feel that their careers are taxing them mentally, emotionally and physically. Many don't have a plan B if they get retrenched, and find it very difficult to find jobs commensurate with their current position. In such cases, people live in the false hope of finding new employment and do not cut back on expenses.
2. Investing and holding on to long-term savings plans such as EPF, Public Provident Fund (PPF), National Pension System (NPS) and others should be sacrosanct. While some level of liquidity is available in these plans, one should assume that these savings are not available for anything else but retirement.
3. Choosing investments with good risk-adjusted returns is, of course, important. In India, the tendency is to choose an endowment policy or a unit-linked investment plan (Ulip), which have historically given sub-optimal returns and don't even beat inflation. Pension schemes from insurance companies are no better. I find it strange that people are willing to risk their retirement, by not planning for it, but are unwilling to take risk on investments. A good mix of equity mutual funds is a must while investing for a retirement corpus.
4. Aim to finish-off loans by 40 years of age. The amount spent on loan instalments can be invested into equity mutual funds, which can grow well for the next 10 years thanks to the power of compounding.
5. Automate investments. Too many people tell me that they have no money to invest. This is because when money is available in the account, it gets spent easily. Automating investments helps staying on a financial track as it ensures that you don't miss that monthly investment schedule.
Remember retirement is seven-day weekend and your most effective retirement planning tool is time.
Mrin Agarwal, financial educator; founder director, Finsafe India Pvt. Ltd; and co-founder, Womantra
Original Source:
*Photo credit: iStock
Source: Article written by Mrin Agarwal in Livemint on Aug 1, 2017 Original article link: 
https://www.livemint.com/Opinion/hxZUcXlq6oFWGLvg6bVZyN/50-is-the-new-retirement-age-Plan-accordingly.html