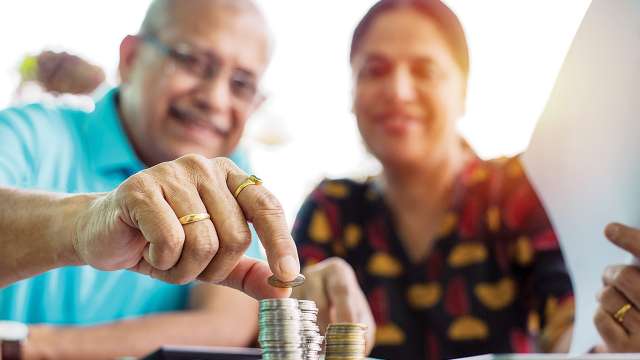 Mothers Day is around the corner and apart from regular gifts, there is another gift that many children want to give their parents, but are not able to. This is a comfortable retired life. Most of the times children do not have a formal plan for their parents' post-retirement life and end up scurrying around when the time comes. This leads to parents making compromises, which doesn't keep anybody happy.
What are some financial steps children can take to ensure their parents' golden years are  comfortable?
First, have a discussion with your siblings about their willingness to be part of this and their role and responsibilities. Even if one sibling lives away, they can contribute financially or in other ways.
Second, talk with your parents on how and where they would like to live. One cannot assume that they would want to shuttle between children's houses. These days, parents want to lead their own independent life and in the city where they are comfortable. I have seen many cases where parents move abroad to stay with NRI children, but are not able to adjust to the life there. Remember, they need to be at ease and have the ability to manage things themselves.
Third, take a stock of your parents' income and expenses to figure out if you and your siblings need any expenses additionally, and if so how much. Evaluate the investments held. Two investments which parents are typically very attached to are gold and their house. Gold can be used as an emergency fund for parents. If the financial situation is tight, reverse mortgage can be considered. This allows parents to receive a monthly amount by mortgaging their house to a financial institution. This way they have the house and are generating income from it.
Further, it makes sense to also exit toxic investments like penny stocks, company debentures or chit funds, which could have been acquired over many decades. Most people don't understand the risks associated and it is better that these funds are invested in safer instruments like the Pradhan Mantri Vaya Vandana Yojana, which gives an 8% monthly pension.
Four, make an inventory of all financial documents and check if all nominations are in place. A friend had to run around for six to eight months to get financial paperwork in order, when her father had a stroke. Matters were further complicated because her mother was not aware of anything except the bank where they had an account.
Further, with her father not being able to sign documents, getting changes made to nominations or mode of holding was difficult. Hence, it is important to check if all financial documents are in order and also easily accessible for the parent. Ensure that both parents are fully aware of all their financial holdings. You may also want to talk to them about writing a will.
Five, take adequate health insurance for parents. It is expensive but mandatory.
Original Source:
*Photo credit: iStock
Source: Article written by Mrin Agarwal in DNA
Originally published on: 6th May 2019
Original article link: https://www.dnaindia.com/analysis/column-financial-planning-ease-your-parents-post-retirement-life-2746365/amp?__twitter_impression=true