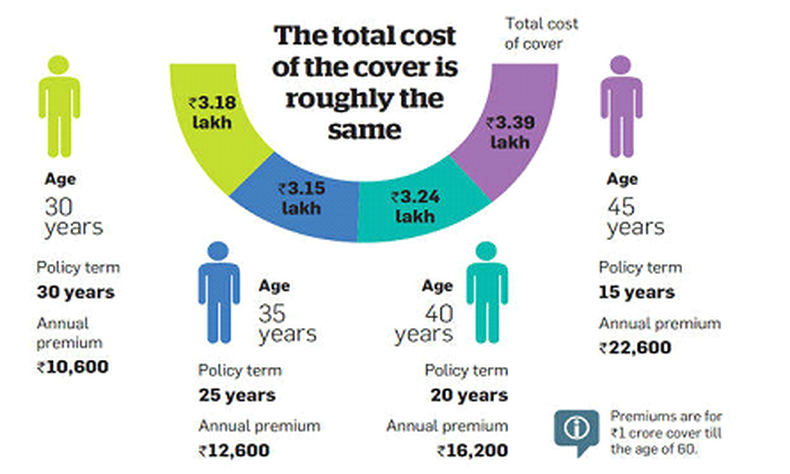 The problem about getting born in this world is that you will never get out alive- Johnny Hart
In a world of uncertainty we secure ourselves and our loved ones by taking life and health insurance. But do we really understand what we are securing them with? Most insurance is taken without planning and proper understanding of Cover Pricing and Returns.
Some points to ponder with-   Do you know how much of insurance you have? Does the nominee in your policy know how much insurance you have? Will the cover be enough for your family?
How does the nominee claim proceeds?
Womatra gives a helping hand in understanding how Insurance should work for.
Womantra Helping Hand 1 – Understanding how much of Insurance on Should Take
Most often taking insurance is not a thought out process. It is used as an option where if you don't know where to invest we simply take insurance. For some reason it is largely believed that insurance is an excellent product and this is the best investment if you are not familiar with the financial world.
CAUTION -The aim of Insurance is to cover RISK and not generate returns as an investment. One must carefully plan how much of Life Cover they are taking to secure the future of the family in case of an eventuality.  It is important to take insurance for the purpose it serves.
There are 2 simple and easy methods to do this
Method 1 – The Rule of Thumb is-
Coverage should equal to 6 to 10 times annual income
Method 2-   How do you determine you're Cover Amount through Human Life Value?
Your Human Life Value is determined by 3 factors:
Your age
Current and future expenses
Current and future income
So assume the below details:
| | |
| --- | --- |
| Expenses PA | Amount |
| House Hold Expenditure | 180000 |
| Expenses on dependent parent | 240000 |
| Medical | 24000 |
| Holiday | 150000 |
| Total expenses | 594000 |
| Loan o/S | 1000000 |
| Total | 1594000 |
1) Assume he expires today , family will need to be taken care for at least 20yrs
2) Total Expenses 16Lakhs currently, Inflation at 6% , FV = PV (1+i)n i.e. Rs. 51 Lakh
The above is a broad outline on how you must arrive at a cover amount. Remember you want to SECURE
Womantra Helping Hand 2 – When is the right time to take a cover.
The sooner the better cause as we grow older insurance gets more expensive. Above illustration is a simple example of age plays a factor in cost of buying Insurance.
Womantra Helping Hand 3 – Which is the best plan today know your cost v/s benefits.
Term insurance plans, which are arguably the best form of insurance, are always dismissed by agents as a "waste of money". The agents point out that if the person survives the term, he doesn't get anything because the entire premium goes into buying the risk against death. Its is rarely revealed that at this mortality charge is payable on all insurance policies, including traditional policies and Ulips. Since the break-up of the charges is not declared, buyers believe they are getting the cover for free and that their premium is being invested in the market and will earn a higher return. We believe that Insurance should serve its purpose of RISK COVER ALONE.
Not always but sometimes commissions drive what you are sold. Below WE BELIEVE THE ONLY INSURANCE YOU SHOULD TAKE IS A PURE TERM PLAN.
For investments and growth there are options like PPF , Mutual Funds, Stocks  etc.
Womantra Helping Hand 4 – Guide to Death Claims
As mentioned previously it is important to communicate to the nominee on the claim process. Brief them on the below mentioned points so that they can claim the money with ease.
1) Which company policy have you taken?
2) Who is the contact person /bank/ agent from who the policy is taken
3) Contact number  of the  Insurance Company
4) Original Policy document/ Claim Request form
At the time of claiming the policy the following documents will need to be submitted in writing with a claim form.
1) Original Policy Bond
2) Death Certificate
3) Proof of relationship with the deceased person
In case of Accidental Death
-> Postmortern Report,  FIR Copy , Final Police Report is also required
Womantra Helping Hand 5 – 5 insurance covers you must have
For ones portfolio to be hygienic and complete they are mandatory.
1) Term Insurance
2) Personal Accident insurance
3) Critical Illness Cover
4) Health Cover
5) Home Insurance
Consider insurance from a risk cover perspective and not from tax saving – Follow the above Womantra   guidelines, you will take a big step forward to secure your family and their future.
And REMEMBER Term insurance is the purest form of life insurance. It is widely recommended that a term insurance policy should be an insurance buyer's first insurance policy.
Mrin Agarwal & Rima H
Founders and Trainers Womantra
Original Source:
Image Source: Economic Times
Source: Article written by Mrin Agarwal and Rima Hinduja in Sheroes.com
Original article link: https://sheroes.com/articles/womantra-to-help-understanding-how-insurance-works/MTI2