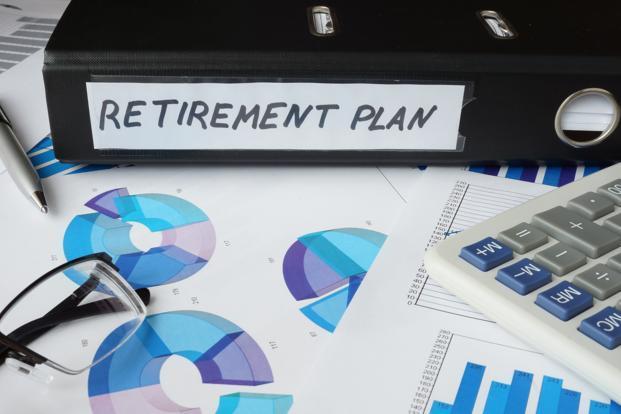 Most of the GenX, i.e. people in their 40s and early 50s, would be at a stage where they have retired parents or widowed parents to look after. But how many actually think about or even plan for their parents' comfortable retirement? Traditionally in India, the retired have looked upon their children to provide for them during golden years. And this continues with the current Gen X, as corroborated by a 2017 report by the Reserve Bank of India (RBI) on household finance, which found that over 50% of respondents expect their children to take care of them during retirement.
 Over generations, the responsibility of taking care of retired parents has been that of the sons'. However, these days, I do see a lot of women wanting to take care of parents even though they face family and financial challenges. Irrespective of whether it is the son or the daughter, how can individuals plan for a happy and financially secure life for their parents?
If you know that your parents are going to be financially dependant on you, then the corpus needed for your parents' needs should be a financial goal for which you must plan early on. I really don't find people thinking of their parents' retirement corpus as a goal to be saved for, like one does for children's education. Unless one plans for this goal, it would come up as an unexpected expense at a time when an individual has other financial goals to pay for.
The dilemma that most financially dependant parents face is that they lose their overall independence. The relationship between financially dependant parents and their children becomes one of give and take, which should not be the case. It is commonly seen that children expect financially dependant parents to help with childcare and other household activities.
To maintain the dignity and self-respect of parents, one must consider planning for parents' financial needs, which includes figuring out their monthly expenses, medical insurance required and costs for any other special needs. Having parents close by but living independently works well in such situations. A friend and his brother did exactly that for their parents' dignity as the parents were feeling stifled in their houses. The costs being split among siblings made it easier financially.
People want to be financially independent at retirement in order to spend their time in what gives them happiness. This can be done by proper financial planning. As American playwright Tennessee Williams said: "You can be young without money but you can't be old without it!" This applies to widowed parents, especially mothers. Individuals at this stage may find it difficult to manage financial responsibilities and may not be sure of how to manage their money. This is the time that children can pitch in but in a subtle way.
First, the parent must be advised not to give money management to a relative. This is a very common issue in India and there have been many instances of women being duped by their own relatives and left penniless. Second, spend time understanding parents' financial needs and risk appetite. Make small changes and ensure that you advise your parent to invest into simple instruments, which they understand and that help in portfolio preservation. Do not take over the management of your parents' portfolio but simplify money management for them. Caution them about investment products from insurance companies, high yielding fixed deposits, chit funds and the like, which may be recommended to them. Third, help simplify financial tasks like bill payments, renewals, or subscriptions by setting up an online facility for these. Check that all details such as nominations are up to date and help organize their financial documents in a secure place. Finally, help parents realize how they can utilize their time for their interests—something that can keep them mentally engaged and maybe even generate some additional income. The older generation also has lifestyle needs and the additional income gives them the freedom to fulfil their desires.
Gift your parents financial dignity. For this, you would need to:
1) Plan your finances to include parents' retirement as a goal.
2) Keep a check on your own finances to be able to support parents as the need arises.
3) Get your parents financially educated so that they can manage money in case needed.
4) For women, the need to be financially independent is paramount for them to take care of their parents.
Mrin Agarwal is a financial educator, founder director of Finsafe India Pvt. Ltd and co-founder of Womantra
Original Source:
*Photo credit: iStock
Source: Article written by Mrin Agarwal in Livemint on JUn 06, 2018
Original article link: https://www.livemint.com/Opinion/hyVCKmQMudO50m3Hd3fjuM/How-to-help-the-retired-have-financial-dignity.html