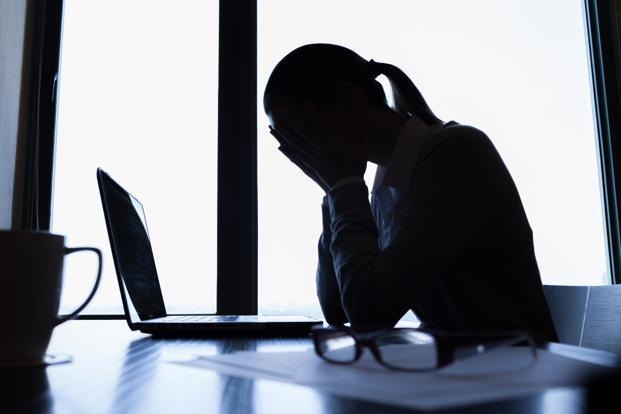 Summer vacation is ending for my kids and most of their friends are back from summer camps and family trips abroad or in India. Most of them went to exotic vacation spots around the world. On their return, the kids spoke about their trips and all the designer clothes and bags purchased and the upscale restaurants where they ate gourmet meals. It seemed like there was a competition among the children on who went for a fancier vacation, or who went to the most expensive summer camp. I notice this peer pressure all the time.
For instance, at weddings, each person seems to be trying so hard to outdo the other in their attire that sometimes one doesn't know who the bride is. Why only weddings? Peer pressure is a part of our daily lives, especially with the advent of social sharing platforms and chat groups where friends and family members are uploading pictures of their recent purchases, visits to restaurants or even talking about subscribing to something like a new streaming service.
Having just the good old DTH connection seems outdated these days because the trend now is to use streaming services. It's a different matter as to how much the streaming service is actually used. The worst part is that many parents are passing on this behaviour to their children as well.
One would have thought that this sort of pressure is a more teenage thing but unfortunately, it is all around us. It is important to understand that just because some people have large houses, fancy cars, go on extravagant vacations, or eat out and party often, doesn't mean that they can actually afford those things. In all likelihood, they are in debt and running large (equated monthly installments) EMIs. One doesn't actually know the real story behind their lifestyle.
The typical financial peer pressure is something like this:
At home: Vacations and outings such as movies, dinners or family events. Children's things and needs such as toys, clothes, birthday parties and gifts. Plus, there may be memberships and subscriptions.
At work: Regular coffee and lunch outings, and after-work social activities with colleagues, like celebrating personal events. Then one must not repeat outfits often and must outsmart colleagues on purchases.
Some ways in which you can handle the pressure are as follows :
Focus on quality and create memories: Even if you spend Rs50,000 or more on a birthday party, would your child really remember the decorations that were put up? Apart from the waste each year, the child's expectations from the birthday party would only increase. Instead, one could plan a party with just close friends and do an activity that the child likes.
Stop trying to keep up: You can't let others influence how you spend your money. I often see parents doing things out of fear of being left behind, like sending their children for summer camps even if the child is not interested, or planning a foreign vacation or giving their child expensive toys just because her friend has it. Figure out your family's needs and plan for those. Similarly, at work, to fit in, many people spend large amounts on clothes, shoes, and salons.
Some even go to the extent of maxing out their credit cards. And it is not just women who do this; men, too, spend a lot of time and money on grooming and gadgets these days.
Focus on your monthly budget: Work out the expenses on memberships, subscriptions, classes, movies, eating out and other non-essential expenses. You may find subscriptions that you aren't using anymore. Stop those. If you have 2-3 movie outings a month, you could skip the overpriced and unhealthy popcorn. Keep an upper limit for non-essential expenses every month and stick to the plan. Remember to include the outings with office colleagues in this monthly social budget.
Don't be influenced by what you see on social media: For many people, social media is just a channel to show off. Many youngsters post photos and then track the number of likes. If they don't get more likes or comments than their friend got, they become sad and even spend more on apparel or a concert or a trip to get the likes.
Be clear about your limitations, learn to say no: In order to keep up appearances, one may agree to go for an after-office party or weekend trip even though one may not want to spend for it or even be interested in going. Find a way to limit such outings. There is no harm in being honest and telling people you have other preferences or other things to do.
We have all made some unwise financial decisions based on peer pressure. The important thing is to figure out a way to have a comfortable lifestyle and avoid financial peer pressure. Instead of following others, use your money to create memories and have time to do what really matters to you.
Mrin Agarwal is financial educator; founder director, Finsafe India Pvt. Ltd; and co-founder, Womantra
Original Source:
*Photo credit: iStock
Source: Article written by Mrin Agarwal in Livemint on Jun 02, 2017
Original article link: https://www.livemint.com/Opinion/37o5M9zQg7XeQxLGKW1vgI/Simplify-your-life-fight-financial-peer-pressure.html