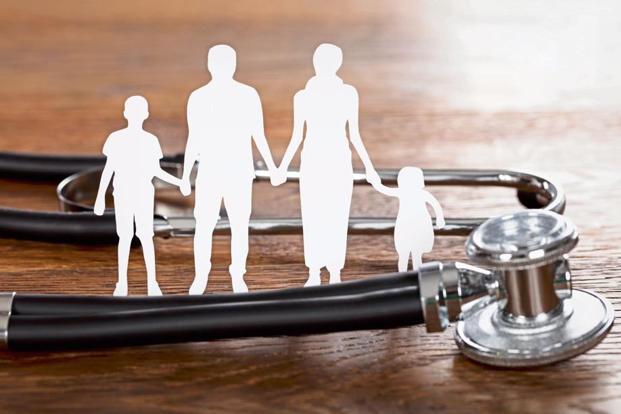 Adversities hit you without a warning. Especially if they are to do with a catastrophic illness. Most people have that one family member who has been diagnosed with a dreaded illness and finds it challenging to manage financially. It is surprising then to hear that almost 44% (according to a report by Vidal Healthcare Services Pvt. Ltd) of India's population is not covered by health insurance. Further the average insurance cover of ₹2 lakh is grossly inadequate to cover the expenses for any large illness. In such situations, people dip into their savings or take loans or sell assets to fund treatments. As per a report by EY, 70% of healthcare spending in 2016 was out of pocket and only 2% was through private insurance, the balance 28% being borne by the government.
With three-quarters of tertiary healthcare being provided by corporate hospitals, it becomes important to have a high health cover, given the high charges by these hospitals and medical inflation of 20% per annum in India. While a surgery costs ₹1.5-3 lakh, the cost of staying in ICU is ₹50,000 to ₹1 lakh per day. A catastrophic illness (like a transplant) which requires long-term hospital stay, would set you back by ₹15-20 lakh in a month. Common treatments like dialysis cost ₹50,000 a month.
Most people are simply unprepared for lifelong treatments. A large hospital that I spoke with mentioned that 30-40% of the patients remain untreated due to financial constraints. Further, many diseases are manifesting early on and the incidence of lifestyle diseases like diabetes or heart-related issues is on the rise among people in their 30s and 40s. According to a report by Vidal Healthcare, all components of medical care costs are expected to grow rapidly with the highest increase in expensive treatments for conditions like cancer, joint disorders, cardiovascular diseases and respiratory disorders. Even people who have some cover will have to end up dipping into their savings to pay for these expensive treatments.
Most salaried employees are covered by their employers for ₹2-3 lakh. A common grouse, I hear from HR folks is the fact that employees look at paying insurance premium as a wasteful expense and top-up plans provided by the employer are not taken up. People also tend to drop their cover if they have not made any claims in the past. Unless they have a family member suffer a major illness, they do not consider taking large health covers.
You are never too young to fall ill and your body is your most precious asset, which you need to protect. So start thinking about securing this asset beyond the cover given by the employer. Remember, this is money spent on protecting you and hence it shouldn't be treated as an expense but as a must.
Taking into account the inflation on medical expenses, a large health cover will really help in protecting your wealth as it will pay for your expenses without you having to sell your assets or exhaust your savings. It can also help you pay for the best comfort during a harrowing illness. I have heard from so many people on how they had to choose sharing wards or scrounge on other things because they couldn't afford medical treatment. Finally, having adequate health cover is also part of retirement planning.
So what can you do to optimize your health cover? First, maximise the cover with the employer. If there is a top-up cover available, take that, as it will be cheaper than an individual cover and provides cover without exclusions and waiting periods. Second, take a separate cover for parents. Third, choose a combination of at least ₹20 lakh health cover and ₹20 lakh critical illness cover. The health policy will take care of hospitalisation expenses, pre- and post-hospitalisation medicine expenses and other related costs. The critical illness policy will give a lump sum on the diagnosis of a medical condition( there would be waiting period and other conditions applicable), which can be used for further treatment or to take care of expenses excluded in the medical cover. Critical illness policies cover catastrophic illness like cancer, kidney failure, organ transplant, paralysis, bypass, third degree burns, Alzheimer's, blindness and major trauma related to accidents. Fourth, evaluate a policy on the basis of the premiums, the exclusions, waiting periods, deductibles or co-payment required. You would want to take a policy which has everything covered with a short waiting period (not more than 30 days). For example, some critical illness policies don't cover skin cancer. Fifth, the cost of a ₹20 lakh family floater and critical illness may be ₹60,000 per year and upwards. If you think it is a big expense, think of how much you spend every month on one weekend outing or on a shopping expedition or even at the salon.
While one cannot predict one's future health, one can certainly protect wealth to avail the best treatment and facilities.
Mrin Agarwal is a financial educator, founder director of Finsafe India Pvt. Ltd and co-founder of Womantra
Original Source:
*Photo credit: iStock
Source: Article written by Mrin Agarwal in Livemint on Dec 03, 2018
Original article link: https://www.livemint.com/Opinion/hw84qjHGI2SeIdmcZm7SKP/Taking-a-health-insurance-cover-can-protect-your-wealth.html