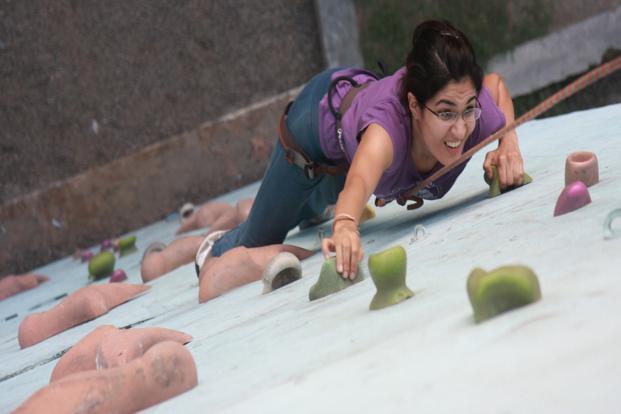 It's International Women's Day! There is a buzz around women empowerment. There is talk around how financially independent women have become. I am happy to hear that more women are joining the workforce. But is financial independence only about earning a salary?
I meet many women in the course of my financial education sessions. I am happy to see them taking interest in wanting to learn how to manage money better. They come because they want to clarify doubts around personal finance. But when asked about their investments, I see the preferred choice is fixed-return instruments. The fear of principal being at risk is a deterrent for investing in market-linked investments. Women have taken risk and changed their mindset in other areas of life but somehow, where money is concerned, they are extremely conservative.
Typically, our social structure has been such that women feel that managing money is a man's job. Many a time, women are not confident making decisions on their own and want to do it with their husband or father. Most don't know that men also do not understand all aspects of managing money and often take investment decisions in a hurry. Typically, women prefer to have detailed information about a product, but get confused with jargon and end up sticking to tried and tested traditional investments like fixed deposits and unit-linked insurance plans (Ulips).
Real estate is another preferred option not because of guaranteed returns but because past performance of property has led to the belief that there is no risk in investing in land.
Women are also scared of losing money and want to be certain that the money they have saved is available when required. Hence, they are good savers but not investors. This is the reason that women don't take any risk with their investments.
However, this won't work anymore. With returns on traditional investments low, there is an urgent need to invest into market-linked instruments like equities, else the chance of beating inflation remains low. This simply means that the funds invested would not be enough to meet financial goals or to take care of expenses if the woman were to stop working.
While women try to save a large percentage of their take-home and are willing to invest in long-term instruments, it is equally important that they take some risk in order to improve their portfolio performance. Women need to get over the "I don't want to lose money and hence will invest in principal-guaranteed, low-return products" mind frame. They need to think about what they could lose in the future by not taking risk. Ultimately, the reluctance to take risk will affect their financial security, which is what most women work so hard for.
That doesn't mean that women should jump into buying stocks or commodities. Risks can be balanced by choosing the right instruments. So how to embrace calculated risks? A good place to start is by investing into equity mutual funds. Mutual funds are managed by professional fund managers who would diversify the investments into a portfolio of stocks. However, the key to good long-term returns is time and patience. While women are willing to invest for a long term, they should not get perturbed by volatility and remain invested. But choosing which fund to invest into is not easy either. A good way to start would be to spend some time reading about them. Some extra knowledge is always helpful in making one comfortable in taking on risks. Starting a systematic investment plan in a balanced and/or diversified equity fund would be a great way to start investing into equities. A couple of points should be remembered here. To balanced and diversified funds and stay away from categories like small cap funds or sector funds. Also choose funds based on 7-10-year consistent returns. The tendency is to go with the last year's topper. You must understand what sort of scheme they are getting into and read all the fine print before investing.
These days Ulips are being sold like mutual funds and are positioned as regular investment over a period to get a fixed return at a later stage. Most people believe the illustrations provided actually mean guaranteed returns. However, it is a well known fact that the returns from Ulips and traditional insurance such as endowment or money back plans do not beat inflation and are certainly not guaranteed.
Women make great investors because they are willing to spend time understanding products; they are not scared of asking basic questions and hold investments for long term. So instead of being scared of investing into risky assets, women should think about what they will lose if they don't invest into these assets.
Good financial health equals financial independence and empowerment.
Mrin Agarwal is a financial educator, and founder-director, Finsafe India Pvt. Ltd; and co-founder, Womantra.
Original Source:
*Photo credit: Vipin Kumar/ HT
Source: Article written by Mrin Agarwal in Livemint on Mar 08, 2017
Original article link: 
https://www.livemint.com/Money/RrIOl5sa8orjZfL5pOqstO/Why-women-cant-be-financially-independent-without-taking-ri.html