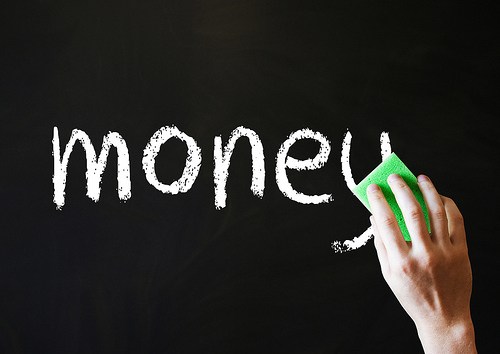 Need help with money management? Here are 5 tips that will make it easy for you to manage your investment portfolio.
By Mrin Agarwal and Rima Hinduja.
Financial awareness is a topic that has been gaining relevance over the past few years, given the growing importance of building and maintaining a reasonable net-worth to get through the later stages of life.
For Indian women, it is quite typical that financial decisions are left to the men in the family (fathers, husbands, brothers, sons), even for their own money. It is extremely critical that in today's time you empower yourself to manage your own monies, or understand how monies are managed and ask the right questions, even if the final management is still left with the men.
Here is how you can empower yourself and manage your monies and your portfolio independently:
Educate yourself
An investment in knowledge gives the best interest – 
Benjamin Franklin
Educate yourself on the basics of money management. You must have basic knowledge of concepts like inflation, compounding, risks which affect your investments etc. There are many simple products available like fixed deposits, public provident fund, post office schemes, mutual funds and insurance products including medical Insurance. Learn the basics of these products. Most importantly, understand the risk associated with each of these investment avenues.
Read up on public provident fund and post office schemes. The Indian mutual fund websites have very good articles for investor education. Other websites compare insurance policies. Use these to check on various insurance policies. Attend financial education programs, which help you understand the above from a practical aspect.
Set financial goals
Don't save after you spend, save and then spend – Warren Buffet
Start saving from your salary if you are working, or from your household budget if you are a home maker. Set a goal for which you wish to save. Goals could be long-term like retirement or children's education or short-term and need-based like buying a house. Goals could also be as simple as trying to invest on a regular basis to build a nest egg, which can be used for other lifestyle needs like foreign vacation etc. However, it is imperative that important goals like planning your retirement or children's education be given utmost attention. The product you invest in should match your goal. For example, depending upon your age, PPF is one of the investments which can be used for retirement planning and regular investing in mutual funds can be used to plan for children's education.
Create a financial plan
If you don't have a plan you will be part of someone else's plan.
Once you have acquired some knowledge and have an idea on the goals you wish to save for, you action your financial journey by creating a financial plan. Don't wait until a money crisis to begin financial planning. The earlier you start the better off you will be in the long term. Some important points on financial planning to remember are: – Start early, set measurable goals, engage regularly with the planner – Periodically re-evaluate financial plans – Financial planning is not only about investing – Don't expect unrealistic returns on investments
You can use freely available tools and calculators on mutual fund websites to get an idea on how financial planning works. If you are inclined to invest independently, then choose simple products which you understand. You can also hire an advisor who can give you an array of options.
Choose the right advisor
As a novelist, I tell stories and people give me money. Then financial planners tell me stories and I give them money – Martin Cruz Smith
Let this not be your situation. It is important to have an advisor to help you develop a plan, however it is critical that he/she is an advisor and not a decision maker. While an advisor's inputs are useful, you must take the final decision on investing in a particular product. With advisors,
– Check references and independently determine how long they have worked and what type of clients they manage.
Ask questions such as:
– What experience do you have?
– How are you paid?
– Are you legally bound to sell me suitable products and services?
– What is your investment philosophy?
– What additional information will you give me from time to time?
Evaluate your portfolio
Having gone through a financial plan, you now need to put to use your learning you have acquired on basic concepts and products. Try and evaluate your portfolio independently, irrespective of whether you have an advisor or not. Work out how well your investments are helping you reach your goals. For this, you must review your portfolio at least once a quarter. There are many free portfolio trackers available online on which you can upload your portfolio. These trackers give you the returns on each of your investments. At the end of the year, see how much different investments in your portfolio have helped you reach your goal.
Finally, make sure that your financial documents are in order – create an inventory of all your financial assets. Remember at some point, you will have to pass on your financial legacy.
It's the simple actionable habits that will make it easy for you to manage your investment portfolio.
Investment isn't a skill but a habit!
About The Author